One Year Bible Notes
Read / Listen
Judges 7:1-8:17
Luke 23:13-43
Psalm 97:1-98:9
Proverbs 14:7-8
---

New Testament
Luke 23:13-43
But turning to them Jesus said, "

Daughters of Jerusalem, do not weep for me, but weep for yourselves and for your children. For behold, the days are coming when they will say, 'Blessed are the barren and the wombs that never bore and the breasts that never nursed!' Then they will begin to say to the mountains, 'Fall on us,' and to the hills, 'Cover us.' For if they do these things when the wood is green, what will happen when it is dry?
" ~ Luke 23:28-31
but weep for yourselves,

and for your children; not themselves personally, but their nation and posterity; and either for sin, their own, and others; the sins of professors, and of the profane; particularly the sin of crucifying him, which would be more injurious to that people than to him, and do them more hurt than him, since they had imprecated his blood upon them, and their children; or rather, and chiefly on account of those distresses and calamities, that would come upon them, in a short time, for their rejection and crucifixion of him; on account of which he himself had wept over Jerusalem, and its inhabitants, Luk_19:41. ~ John Gill's Exposition of the Entire Bible
Summary
Pilate Delivers Jesus to Be Crucified, The Crucifixion
No matter what you've done, Jesus and His Word are sufficient enough for you. If you believe in the name and power of Jesus, as the man hanging next to Jesus on the cross did, you can rest assured that He has made a place for you in heaven.
---
---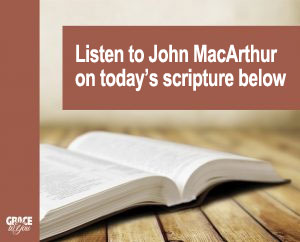 Would You Crucify Him
A third time he said to them, "Why? What evil has he done? I have found in him no guilt deserving death. I will therefore punish and release him."
~ Luke 23:22
Hits: 50