2 Chronicles 30:1-31:21
Romans 15:1-22
Psalm 25:1-15
Proverbs 20:13-15

Today's Scripture – Read
Listen to Today's Scripture
---



New Testament:

Romans 15:1-22
Summary: The Example of Christ, Christ the Hope of Jews and Gentiles, Paul the Minister to the Gentiles
August 1 as we turn our attention to the New Testament now, we'll be reading in the Book of Romans, chapter 15, verses 1 through 22. We'll read about a debt to the weak. You see, the strong must bear the weak and help them grow. And you know what that takes?
It takes love and patience and unselfishness. It takes mature believers to do this. If we live to please ourselves, we will not follow the examples of Christ who lived to please the Father and help others. And we'll read about a debt to the lost. God saved the Jews so that they might reach the Gentiles and lead them in praising the Lord.
And there is a debt to Israel. The Gentiles are indebted to the Jews, and that debt is paid by praying for them, witnessing to them in love, and sharing our material gifts to assist them. And with that, let's begin today's reading in the New Testament.
---
---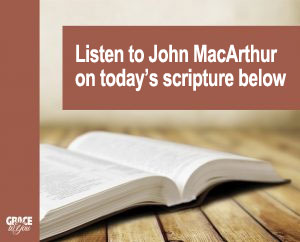 Freedom from the law! For 2,000 years, Paul's letter to the Romans has proclaimed the news that every guilty person should long for. We don't have to run from the law of God for the rest of our lives—hounded by the barking dogs of past sins. God offers freedom. He offers immunity. He offers pardon. And if He is for us, who can be against us?
 
Hits: 24