Job 28:1-30:31
2 Corinthians 2:12-17
Psalm 42:1-11
Proverbs 22:7
Read Today's Scripture – Click Here
  Click on the Play Button below to Listen to Today's Scripture
---



New Testament:

2 Corinthians 2:12-17
Summary: Triumph in Christ
For we are not, like so many, peddlers of God's word, but as men of sincerity, as commissioned by God, in the sight of God we speak in Christ. ~ 2 Corinthians 2:17
peddling. From a Greek verb that means "to corrupt," this word came to refer to corrupt hucksters, or con men who by their cleverness and deception were able to sell as genuine an inferior product that was only a cheap imitation. The false teachers in the church were coming with clever, deceptive rhetoric to offer a degraded, adulterated message that mixed paganism and Jewish tradition. They were dishonest men seeking personal profit and prestige at the expense of gospel truth and people's souls.
Many people only want to hear the teachings that center on prosperity, healings, and deliverance without paying heed to the other teachings of Christ. A preacher that deliberately builds his ministry on these can be said to peddle the word of God for profit.
---
---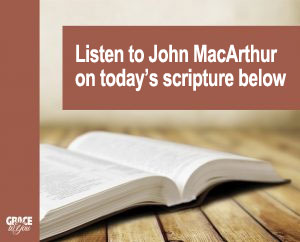 Thanks be to God who always leads us in triumph in Christ… —

2 Corinthians 2:14
The proper perspective of a servant of God must not simply be as near to the highest as he can get, but it must be the highest. Be careful that you vigorously maintain God's perspective, and remember that it must be done every day, little by little. Don't think on a finite level. No outside power can touch the proper perspective.
The proper perspective to maintain is that we are here for only one purpose— to be captives marching in the procession of Christ's triumphs. We are not on display in God's showcase— we are here to exhibit only one thing— the "captivity [of our lives] to the obedience of Christ" (2 Corinthians 10:5). How small all the other perspectives are! For example, the ones that say, "I am standing all alone, battling for Jesus," or, "I have to maintain the cause of Christ and hold down this fort for Him." But Paul said, in essence, "I am in the procession of a conqueror, and it doesn't matter what the difficulties are, for I am always led in triumph." Is this idea being worked out practically in us? Paul's secret joy was that God took him as a blatant rebel against Jesus Christ, and made him a captive— and that became his purpose. It was Paul's joy to be a captive of the Lord, and he had no other interest in heaven or on earth. It is a shameful thing for a Christian to talk about getting the victory. We should belong so completely to the Victor that it is always His victory, and "we are more than conquerors through Him…" (Romans 8:37).
"We are to God the fragrance of Christ…" (2 Corinthians 2:15). We are encompassed with the sweet aroma of Jesus, and wherever we go we are a wonderful refreshment to God.