Ezra 1:1-2:70
1 Corinthians 1:18-2:5
Psalm 27:7-14
Proverbs 20:22-23
Today's Scripture – Read
Listen to Today's Scripture
---



New Testament:

1 Corinthians 1:18-2:5
Summary: Christ the Wisdom and Power of God, Proclaiming Christ Crucified
For the word of the cross is folly to those who are perishing, but to us who are being saved it is the power of God. For it is written, "I will destroy the wisdom of the wise, and the discernment of the discerning I will thwart." Where is the one who is wise? Where is the scribe? Where is the debater of this age? Has not God made foolish the wisdom of the world? For since, in the wisdom of God, the world did not know God through wisdom, it pleased God through the folly of what we preach to save those who believe.
~ 1 Corinthians 1:18-21
God wisely established that men cannot know Him through their own wisdom. Because that would exalt man. It was God's plan to save helpless sinners by preaching a message so simple, the worldly wise thought it was nonsense.
We have a tendency to follow human leaders and develop a fan club mentality. Christ died for us and lives to bless us, and he must have the preeminence. Another thing is dependence on human wisdom and philosophies, of which there were many in Corinth, and of course, there are a lot today. The world's wisdom had crept into the Church and it did not mix with the wisdom of God.
Various theologies are the attempts of scholars to interpret the word of God, but they are not the Word. Never allow them to be a cause of division. And as we begin reading in chapter two, we'll read about power. Paul did not imitate the itinerant teachers in Corinth who depended on their eloquence and intellectual brilliance. Paul's faith was in God, not in himself.
He wanted sinners to trust in Christ's power. Now, you may think you lack ability to serve God, but God can turn your weakness into strength. See, the gospel still works. And with that, let's begin our reading today in the New Testament.
---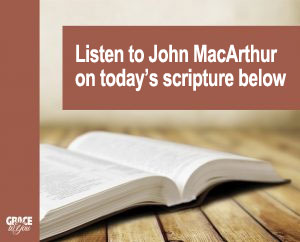 Hits: 35