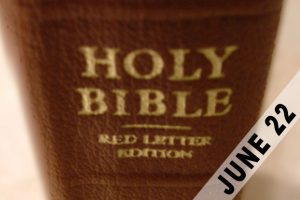 Today's Scripture
2 Kings 3:1-4:17 / Acts 14:8-28 / Psalm 140:1-13 / Proverbs 17:22
—————————————————————–
Daily Bible Reading Extra – New Testament – Acts 14:8-28
Paul and Barnabas at Lystra
Paul Stoned at Lystra
Paul and Barnabas Return to Antioch in Syria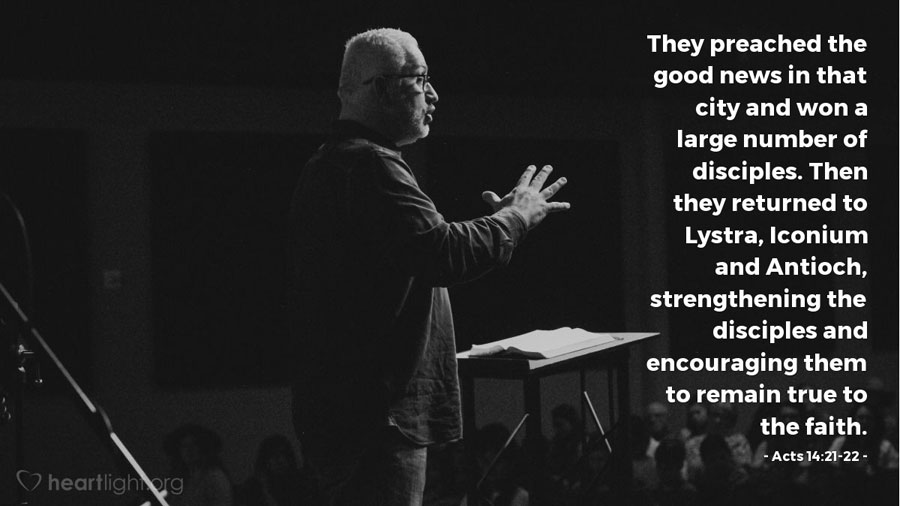 After they had preached the gospel to that city and had made many disciples, they returned to Lystra and to Iconium and to Antioch, strengthening the souls of the disciples, encouraging them to continue in the faith, and saying, "Through many tribulations, we must enter the kingdom of God."  ~ Acts 14:21-22
Insight
This inaugural missionary journey of Paul and Barnabas covered nearly 900 miles, much of it on foot. At first the duo met primarily with Jewish audiences. In the synagogue at Pisidian Antioch (in modern-day Turkey) Paul appealed to the Jewish heritage of his hearers. He outlined Israel's history and clearly showed how it culminated in the coming of Jesus Christ (Acts 13:13–41). Paul's biblical preaching so intrigued his listeners that they invited him back the following Sabbath.
So many people returned to hear him the next week that it set off a jealous reaction among some influential Jews in Antioch (v. 45). This didn't appear to faze Paul and Barnabas, who simply turned to the Gentiles who were present and quoted Isaiah 49:6 to them: "I have made you a light for the Gentiles, that you may bring salvation to the ends of the earth." The church grew. The opposition Paul and Barnabas faced merely resulted in the expansion of the gospel message and contributed to the overall success of their missionary journey. Insight from Our Daily Bread.
Click here to read devotional on today's scripture.