1 Chronicles 4:5-5:17
Acts 25:1-27
Psalm 5:1-12
Proverbs 18:19
---



New Testament:

Acts 25:1-27
Summary: Paul Appeals to Caesar, Paul Before Agrippa and Bernice
Today's reading in the New Testament will be from the Book of Acts, chapter 25, verses 1 through 27. Festus tried to use Paul as a political pawn to win favor with the Jews. If he had succeeded and sent Paul to Jerusalem, the apostle would have been killed. Paul did the wise thing. He used his rights as a Roman citizen and appealed to Caesar.
There are times when believers must use the law to protect themselves and the ministry. But now Festus had a problem. How could he send Paul to Caesar when he had no charges against him that could be proved. God's people sometimes are treated like the guilty, even though they are innocent. Remember Joseph, David, Daniel and Jeremiah. Not to mention our Lord Jesus Christ.
In all that happened, God was fulfilling his promise to Paul that he would witness before rulers and finally get to Rome. Being a prisoner and enduring the hearings were difficult for Paul, but he used his opportunities wisely. He believed Jesus words that he spoke in Luke, chapter 21, verse 13. But it will turn out for you as an occasion for testimony. 
The courage of the committed Christian is another principle that we see here. Many Christians, I believe, have lost the virtue of courage. A person's courage is the outward manifestation of their faith on the inside. As long as I truly believe in God, I have courage, right? Courage just validates my faith, doesn't it? A person's courage is a response to their faith, and Paul shows tremendous courage here. Because he trusted God, he did things that just showed unbelievable courage. And with that, let's begin today's reading in the New Testament. Acts 25:1-27 
---
---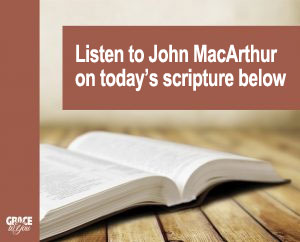 ---
Right or Wrong?
Hits: 25