2 Kings 3:1-4:17
Acts 14:8-28
Psalm 140:1-13
Proverbs 17:22
---



New Testament:
Acts 14:8-28
Summary:  Paul and Barnabas at Lystra, Paul Stoned at Lystra, Paul and Barnabas Return to Antioch in Syria
Paul was a man on the move but not a man easily moved because of difficulties. When he and Barnabas were expelled from Antioch well, they just shook off the dust of their feet and went to Iconium. When the people there tried to stone them they went to Lystra where they were treated like gods. That was a greater danger than even the persecution when you think about it.
See, crowds are very fickle. They changed their minds and stoned Paul but he just got up and went to another place, this time to Derby. That was not all. Paul and Barnabas had the courage to retrace their steps so they could help and encourage the new Christians. And when they returned home they told the church what the Lord had done, not what they had suffered.
Paul and Barnabas put Christ first, others second and themselves last. They had a job to do and they were determined by God's grace to do it. How much does it take to move you out of the will of God? It was David Sarnoff who that wrote the will to persevere is often the difference between failure and success.
---
---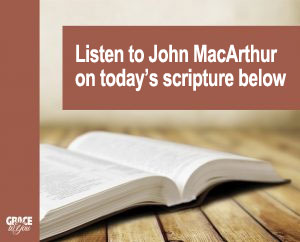 "There is no such thing as a great man of God, only weak, pitiful, faithless men of a great and merciful God."  ~ Paul Washer
Hits: 39