2 Kings 9:14-10:31
Acts 17:1-34
Psalm 144:1-15
Proverbs 17:27-28
---



New Testament:
Acts 17:1-34
Summary:  Paul and Silas in Thessalonica, Paul and Silas in Berea, Paul in Athens, Paul Addresses the Areopagus
Now these Jews were more noble than those in Thessalonica; they received the word with all eagerness, examining the Scriptures daily to see if these things were so.
~ Acts 17:11
This is exactly how we are to know the truth. When the Berea people took time to search the scriptures they came to believe the truth.
John Gill stated:
And searched the Scriptures daily whether those things were so: they did not dispute with, and cavil at the apostle, as the Thessalonian Jews first did, Act 17:2 nor did they receive the word, right or wrong, or with an implicit faith; but they immediately betook themselves to reading and searching the writings of the Old Testament, to see whether the things which the apostle preached, concerning the Messiah, his incarnation, obedience, sufferings, death, and resurrection from the dead, were agreeable to them, or no; determining, if they were not, to reject them, but if they were, to embrace them, as they did; see John 5:39 and this they did continually day after day. They were neither backward to hear and receive the word, nor slothful to examine it.
---
---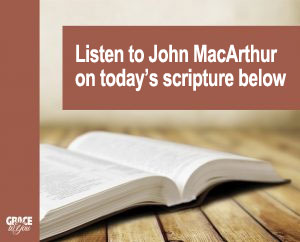 Hits: 35