1 Kings 1:1-53
Acts 4:1-37
Psalm 124:1-8
Proverbs 16:24
---



New Testament:
Acts 4:1-37
Summary:  Peter and John Before the Council, The Believers Pray for Boldness, They Had Everything in Common
So they called them and charged them not to speak or teach at all in the name of Jesus. But Peter and John answered them, "Whether it is right in the sight of God to listen to you rather than to God, you must judge, for we cannot but speak of what we have seen and heard." ~ Acts 4:18-20
The kings of the earth set themselves, and the rulers were gathered together, against the Lord and against his Anointed'—
~ Acts 4:26
This is still the case today, and it is only getting worse. Rather than being silenced, we should be bold. Our mission is not to fight sinners, but to proclaim the gospel of Jesus Christ, the only way to be set free and be saved.
---
---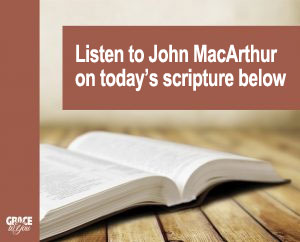 Hits: 38