One-Year Bible Notes and Daily Bible Reading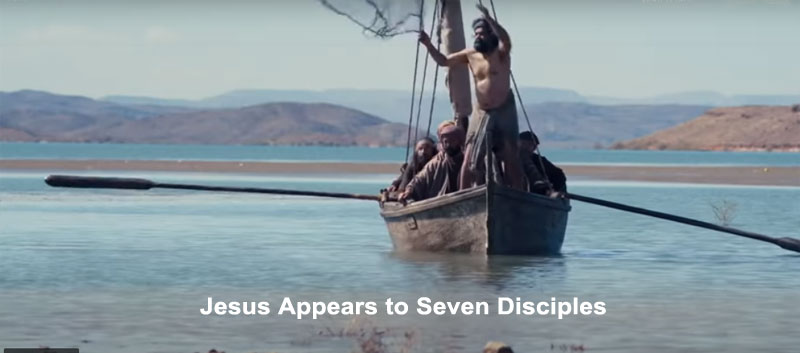 2 Samuel 19:11-20:13
John 21:1-25
Psalm 120:1-7
Proverbs 16:16-17
---



New Testament:
John 21:1-25
Summary:  Jesus Appears to Seven Disciples, Jesus and Peter, Jesus and the Beloved Apostle
That disciple whom Jesus loved therefore said to Peter, "It is the Lord!" When Simon Peter heard that it was the Lord, he put on his outer garment, for he was stripped for work, and threw himself into the sea. ~ John 21:7
Peter gives us a good example of what to do when we realize the Lord Jesus is acting on something. Stop what we are doing and dive into whatever the Lord shows us to do. Knowing Jesus personally will cause us to feel compelled to be where he is, causing us to draw closer to him. Later in this passage, Jesus said to Peter: "Lovest thou Me more than these?" Peter just threw himself into the sea, leaving all the fish in the net, the boat, and the others in the boat to be close to Jesus. Do you know Him that close? If you do not, you can by reading His word and knowing what He wants. ~ David Campbell
Now there are also many other things that Jesus did. Were every one of them to be written, I suppose that the world itself could not contain the books that would be written. ~ John 21:25
John explained that he had been selective rather than exhaustive in his testimony. Although selective, the truth revealed in John's Gospel is sufficient to bring anyone to faith in the Messiah and Son of God (John 14:26; John16:13). ~ John MacArthur
---
---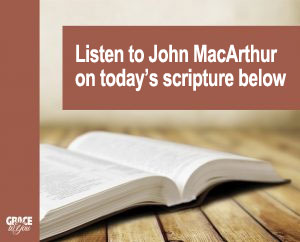 Hits: 35
Go Through The Bible In A Year
Click on the Read to pull up the bible readings for the day.
Click on the Listen to listen to the audio bible readings for the day.
————————————————–
You Need to Know the Bible for Yourself
Everybody needs to know what the Bible really says: what it says about God, Jesus, the Holy Spirit, salvation and eternity, etc. Don't depend on what a church or some famous preacher tells you. If you depend on Hollywood, the History Channel, or a magazine for the most important information you will ever need to know. You may end up lost forever not knowing what God has written down for you. He wants you to spend eternity with Him.
You need to know Jesus before you can be saved. The bible is all about who Jesus is and what He has done for you. He has a gift for you and it is completely free. But if you don't know Him, you will not be in the Kingdom of God with Jesus who gave His very life for you.
"Not everyone who says to Me, 'Lord, Lord,' will enter the kingdom of heaven, but he who does the will of My Father who is in heaven will enter. "Many will say to Me on that day, 'Lord, Lord, did we not prophesy in Your name, and in Your name cast out demons, and in Your name perform many miracles?' "And then I will declare to them, 'I never knew you; DEPART FROM ME, YOU WHO PRACTICE LAWLESSNESS.'  ~ Matthew 7:21-23
There is an absurd amount of very bad information out in the world today about the Bible. You will only know the truth if you study the bible for yourself. And if you study the bible and ask The Holy Spirit to open your eyes to the truth He will and it will change your life forever.
How to Study the Bible for Yourself  /  Save Yourself Some Pain
  
Bible tools that will let you listen to a section of the bible and read at the same time. If you do this each day you will have completed the entire bible in one year.
Read and Listen To The Whole Bible In A Year
Hits: 67094